<![if !vml]>

<![endif]>


Buddy & Mickey Nikki & Willie
If Tears Could Build A Stairway
And Heartache Make A Lane,
We'd Walk The Path To Heaven
And Bring You Back Again.
author unknown
Mickey
April 1, 1990 - June 29, 2004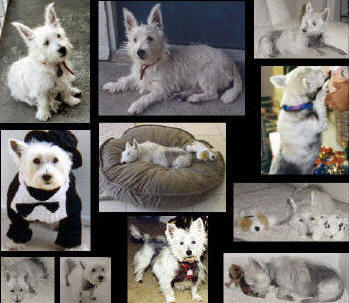 Our hearts were torn apart at 1:47 PM on Tuesday,
June 29, 2004 when we lost our little Mickey.
Mickey Doodle
by Mommy & Dad
* * *
With those ears too big for that cute Westie face,
the store put you on sale, what a disgrace!
You were so proud, you knew your stuff,
and you're an Alfa dog, that's it, that's enough.
Your wagging tail, that sad face look,
then a happy smile, that's all it took.
We all felt a bond and knew right away,
that we'd be great friends and you're coming home to stay!
You might not talk the way we humans do,
we might be taller and walk on two.
But make no mistake, we understand you.
Your purpose is simple, pure love thru and thru.
So there is no master, no upper hand,
we're just great friends, four legged and man.
Mommy called you her little lamb,
her angel that's heaven sent.
You gave her sparing kisses and followed wherever she went.
And nudging Dad with your nose seemed to be your trademark way,
to let him know that you would like a treat or just to play.
God made a wonderful creation so perfect and true.
For over 14 years he taught us to learn, love and respect thru you.
That's all you ever gave to Mommy and Dad,
love, happiness and joy, but now we're crying and sad.
Those last few days we feared what was to come,
but staring deep into our eyes you told us what must be done.
We held and kissed you thru the end, and whispered our good-byes,
but words could never express our pain when hearing your long last sigh.
With sobs, tears, and kisses, and one final gentle touch,
we spoke, "you're in God's hands now son, and he loves you just as much."
God blessed us with you Mickey for what seemed a very short stay,
but promises an eternity together one glorious, joyous day.
We miss you so much son!
Buddy looked for you every day until he also passed!
Love, Mommy, Dad and Buddy.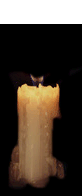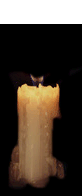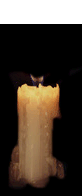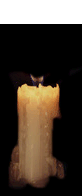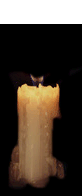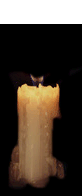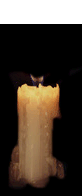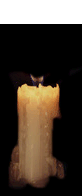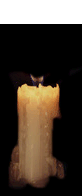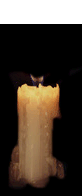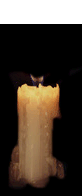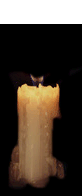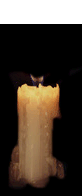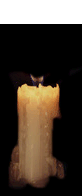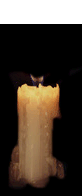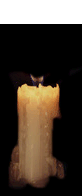 We light prayer candles for each year of your passing Mickey...
Mickey joined our family in July of 1990
Buddy
January 19, 1990 - August 12, 2005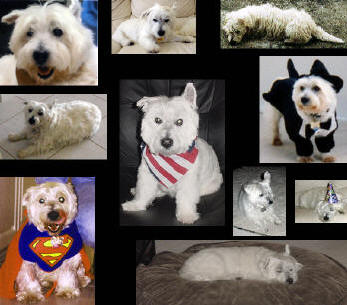 Once again our hearts were torn apart at 8:58 PM on Friday,
August 12, 2005 when we lost our little Buddy.
The Bud Man
by Mommy & Dad
* * *
Some questioned why we gave you a common name like "Buddy". If they only knew you like we do son, they'd know that Buddy describes the purest meaning of your heart. Yes we call you son because you are just that and a perfect one as well. Even as a puppy there were very few moments that would give a parent a problem. You loved everyone and everything and were so smart, gentle and kind. Mickey and you loved Halloween, dressed in your costumes and greeting all the little children one by one. You were such a little gentleman, so considerate to everyone around you. We never needed words between us to understand one another, just a simple glance would do. God created the closest thing to perfection when he gave you life and blessed us with that perfection and love for over 15 ½ years. You're so much a part of us that it would be extremely difficult to make any decision to let you go when the time would come so that final evening you made the decision for us when we were all together. When you passed and the doctor said "he's gone now," they carried you into a private room so we could all be alone together once again. When we held you and whispered in your ear I guess you still weren't ready for your final journey and began to breathe once more surprising us all. We're sure that's how you wanted to let us know you heard our prayers. Those next few minutes gave us the time needed to share our final goodbyes and ask that you say hi to Mickey for us, giving him our love when you see him in Heaven. So both of you run along now and play tag and have a great time up there now that your legs, sight and hearing are back the way they were when you were younger. Please save a spot in your hearts and Heaven for Mommy and Dad when it's our turn as well.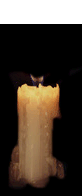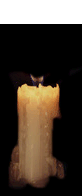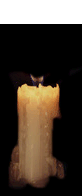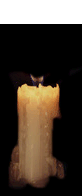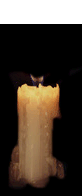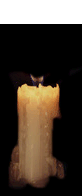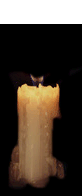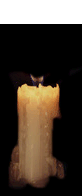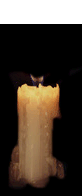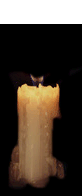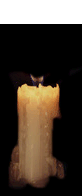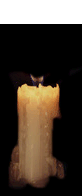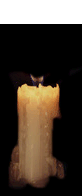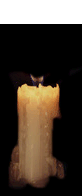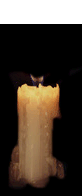 We light prayer candles for each year of your passing Buddy...
Buddy joined our family in April of 1990
Willie
November 10, 1998 - May 31, 2012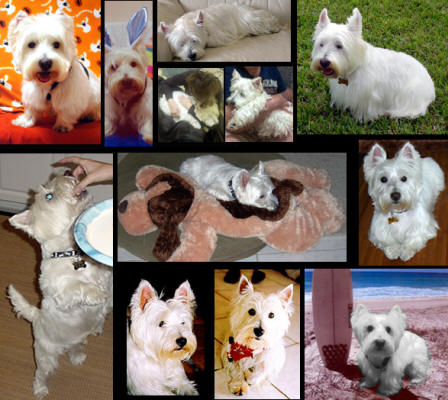 Once again our hearts were torn apart at 10:55 AM on Thursday,
May 31, 2012 when we lost our little Willie.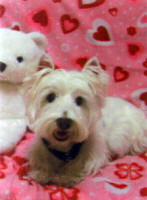 "Lover Boy"
by Mommy & Dad
* * *
Lover Boy, Mr. Model, Mr. Alligator, Fluff Ball, Elvis, Kiss Monster, Prince William, Mr. PEEbody, Mr. Willie…
Just a few of the names of a remarkable Westie Boy that captured the hearts of ALL who met him. "Lover Boy" was a name given to him since he wanted to share his love and affection with everyone he met. "Mr. Model" is the name he got because whenever a stranger looked his way he'd stop and strike a pose knowing that the stranger would be in awe of his looks and charm and would have to approach him, (he then used his Lover Boy name!) "Mr. Alligator" was a name given to him because whenever a stranger reached to pet him he would clamp his teeth together making a biting sound making many pull away. But once reassured that Mr. Alligator wouldn't bite them and they once again reached to pet him Mr. Alligator quickly but gently grabbed their hand into his mouth letting them know he liked them, by taste of course! Still that did scare a few folks… I believe he did that on purpose for his own personal enjoyment! "Fluff Ball", well that was a name given to him because of his beautiful soft, long elegant white coat. "Elvis" was a name used by Dad every so often when a certain hair stuck up on his snout reminding him of Elvis, and when he dashed outside Dad would say, "Elvis has left the building." "Kiss Monster", boy did he love to give kisses to everyone showing his affection. "Prince William" was often used by Mom because, well, he was her Charming Prince! He did unconventional things that Westies never seem to do. He always wanted to be with Mom, being held in her arms like a little baby boy, always hugging her and sleeping in her arms at night. Now "Mr. PEEbody" should be self evident. Willie was house broken when he adopted us several years ago, the only problem was he had an extreme case of separation anxiety. Even with full access to the outside fenced yard to do his thing and even if we just walked outside the house to cut the grass or get the mail he would want to mark a small spot showing he was upset, (probably one of the reasons he was surrendered in the first place.) A male wrap placed on him when we left took care of that little problem! "Mr. Willie" was most often used since his name was actually Willie and being a little man deserving respect we added the Mr.! Mr. Willie would do many things to help Mom and Dad out. An example was after Nikki, his sister started losing her hearing he'd Bark using a certain bark whenever we called for her so she would know her presence was requested. It always worked! Of course when we asked if they wanted a walk or treat Mr. Willie once again made sure Nikki knew it… such a smart little boy! The long and short of all this is we loved every name, every quirk... we loved EVERYTHING about our very unique little Westie boy. Tears of sadness, the pain felt in our hearts, the misery of knowing that he's now gone, all these and more make it ever so hard for us. We do have joy knowing that his last two months were some of the best he had after we found out about his inoperable Bladder Cancer. He ate, played, loved and earned ALL his names until the very end. Mr. Willie is and will always be forever in our hearts and minds. He has made us better human beings for allowing us to love with and through him.
May God greet you in Heaven and say "Good Job little man... good job. You shared your love well!"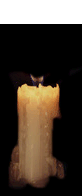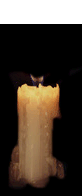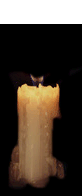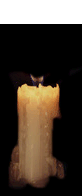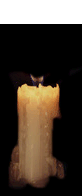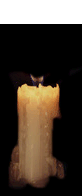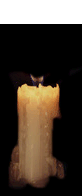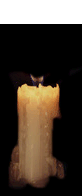 We light prayer candles for each year of your passing Willie...
Willie joined our family on July 24, 2004 along with his sister Nikki. He was 5 1/2 and Nikki was 6 1/2 when they adopted us.
Nikki
October 30, 1997 - July 6, 2013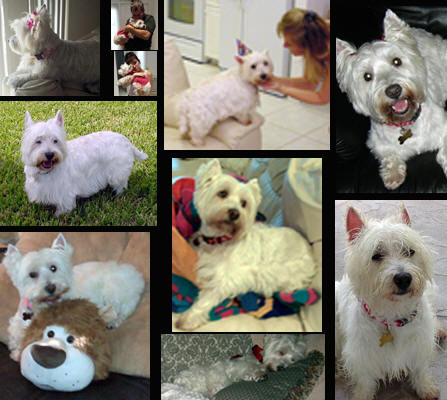 Once again our hearts were torn apart at 10:45 am on Saturday,
July 6, 2013 when we lost our Miss Nikki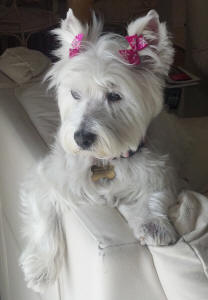 "Miss Nikki"
by Mommy & Dad
* * *
Miss Nikki... Our Little Princess
Nikki adopted us about 9 years ago at her ripe young age of 6 ½. When we first met she was a bit skittish with her soon to be dad. She barked at him when he wanted to re-enter the rescue home where she was staying but minutes later they were pals. From that day on she would share her love with both of us, sitting on mom's lap whenever she could and sleeping by dad every night. She was the Alfa dog in the house and ruled not only her brother Willie but any dog she met. Nikki was a beautiful Westie girl with brains, charm and a very unique personality. She knew just what to do in order to get whatever she wanted. Was she spoiled… of course she was. We couldn't resist her cute head bowing moves in the kitchen or her come here bark that she would use to find out where we were, (as she got older she lost her hearing.) There were many times during these last 3 years we thought we might lose her forever but she always seemed to beat the odds and would come back with a vengeance. Unfortunately this wasn't the case in June of 2013 when she once again took ill. We loved her so much and tried everything we could to hopefully get her to her sweet sixteenth birthday but she became too ill with Renal Failure, a urinary tract infection as well as pancreatitis. She wouldn't eat but small amounts of food and dropped 5 pounds. In the end she barely could hold herself up or walk. We couldn't bear to see our beautiful little girl suffering any longer and after 3 weeks of trying everything suggested by Vets and friends and with our Vet saying it's time, we made that most painful decision Westie parents have to make. So what can we say about our Miss Nikki… We can truly say she was perfection... a beautiful, loving, fun, curious, climber of the couches with an infectious personality little Westie girl. A Westie girl that you always wanted to be with, loved to hear her special bark at the door when she saw or heard you arrive home, getting her special kisses when you opened the door and then following us to the kitchen so she could get her treat reward for her wonderful welcome home routine! She loved us unconditionally and we loved her exactly the same way. It's extremely hard for us to put into words all the wonderful things about this sweet little Westie girl...
so we'll leave it at Perfection!
Baby girl we love you so very much. We hope you met with your brother Willie up in Heaven and are playing like old times. Sweetheart, you'll always be our little Westie Princess.
May God greet you in Heaven with open arms accepting his perfect little creation.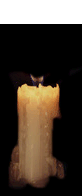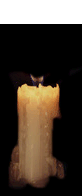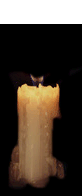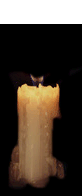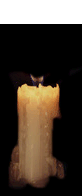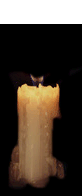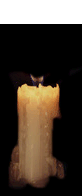 We light prayer candles for each year of your passing Nikki...
Nikki joined our family on July 24, 2004 along with her brother Willie. She was 6 1/2 and Willie was 5 1/2 when they adopted us.
Buddy, Mickey, Willie and Nikki
We love and miss all of you so much that our constant tears could keep an ocean filled.
All Our Love... Mommy and Dad
Click Here To View A Few Of Our Favorite Pictures Of Buddy, Mickey, Willie and Nikki
Rest In Peace
Mickey Apr 1, 1990 - Jun 29, 2004 * Buddy Jan 19,1990 - Aug 12, 2005 * Willie Nov 12, 1998 - May 31, 2012 * Nikki Oct 30, 1997 - Jul 6, 2013